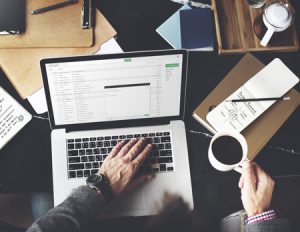 When done right, email marketing is one of the best ways to generate interest in—and income for—your business. Without careful planning, however, you may not get the best bang for your buck. Today we'll offer a few tips to help you get better results from email marketing campaigns:
Personalize Your Messages
The people on your email list probably receive dozens of promotional emails every day. To get them to notice yours, you need to grab their attention right away. A simple "Hi, [customer's name]" is often enough to make recipients feel like your email marketing campaign is specifically targeted to them.
Choose the Right Subject Line
The best subject lines start conversations and leave readers wanting to know more. "October 2019 eNews" is generic and unlikely to generate clicks.  Something like, "You'll never believe what's in [celebrity's] shopping cart," has a much better chance of drawing interest from readers.
Test Different Deployment Times
Use analytic tools to figure out when your target audience is most like to open and read your emails. Some email marketing platforms like MailChimp come with these analytic tools included in their software.
Include a Clear Call to Action
Few people take the time to thoroughly read long emails. If a recipient doesn't know what you'd like them to do—buy a product, make a call, visit a page—within a few seconds, they'll probably delete your message without a second thought.
Invest in Good Design
Customers are far less likely to read through a poorly designed email newsletter. Unprofessional fonts, grainy graphics and confusing layouts all discourage people from scrolling down and paying attention to your message.
At Graphic Innovations, we help companies optimize their marketing efforts by providing professional graphic design services for emails newsletters, web pages, print publications and more. To get started, feel free to give us a call or contact us online today!