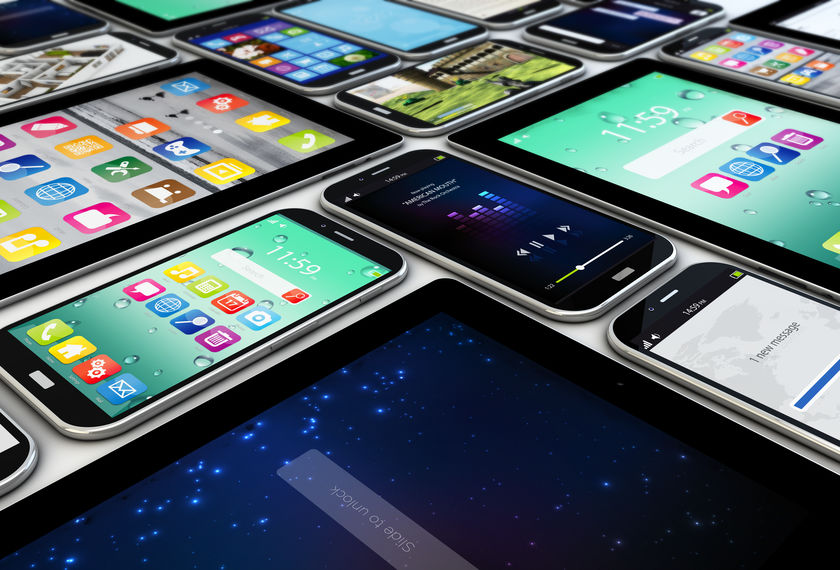 Did you know that 81% of Americans own a smartphone as of 2019? That number probably doesn't come as a surprise. After all, how many times have you seen someone scrolling through Instagram at the bus stop, scan their boarding pass with their phone, or had Siri navigate you to your destination?
As a business owner, part of building a successful company is using trends and advances in technology to your advantage. That's why, in the age of the smartphone, having a mobile app can be the difference between remaining stagnant or seeing exponential growth for your business. If you're still wary to take the plunge, check out the benefits of developing a custom mobile business app below!
1) Connect with customers directly.
A mobile app creates a direct marketing channel between you and your individual customers. It's a convenient tool for you to send important information and notifications about upcoming sales, new products or services, and other updates about your business right to their fingertips.
You can also collect useful data by tracking app usage, such as customer demographics, geo locations, shopping trends, etc., that will help you refine and customize your marketing efforts on a more individual level.
2) Improve customer service.
Just like a website, a mobile app makes your products and services available to customers all day, every day. With an app though, it's much easier to make purchases and bookings, which increases the likelihood that customers will buy from you.
But it's not just your merchandise that become more available with an app—your customer service team becomes more available too. Customers can ask questions, pose concerns, give reviews, and get complaints handled through a mobile app. This increased accessibility drives customer engagement and helps you better serve your consumer base.
3) Build your brand and spread brand awareness.
An app is another opportunity to advertise who you are and what you have to offer to your customers. There's a lot you can do with an app, so it's easy to customize the design and features to the brand your company has built and is trying to promote.
You can use an app to organize and communicate information, set up an easy customer shopping experience, implement a customer rewards program, and interact with consumers in different ways. It's a great way to show them your personality as a business and increase recognition of your brand. The more recognizable your brand is, the more customer loyalty you'll inspire and, ultimately, the more profits you'll see.
4) Remain visible to customers 24/7.

People are constantly scrolling through their phones. When your app has a permanent place on their home screen, it's like they're driving by a billboard for your business every time they unlock their device.
Even if someone isn't opening their phone to use your app, seeing it there will remind them of your presence, whether consciously or unconsciously. The next time they need something you can provide, that image will come to mind and lead them back to you.
5) Differentiate yourself from your competition.
It may seem like every business already has an app, but a majority of non-chain companies don't. Especially if you're a smaller business, an app can put you at a serious advantage over competing companies in your local industry.
Think about it—if a customer can get the same thing from Company A and Company B, but Company A has it available with just a few taps of a finger, they're more likely to choose Company A if only for the sake of convenience. You want to be Company A.
In order to create an effective and efficient business app that accurately represents your company brand, function and aesthetic must work hand in hand. At Graphic Innovations, we offer mobile app development and graphic design services that will streamline that process for you.
When you're ready to take your business to the next level with a custom mobile app, contact our team to get started!